For Prince Harry, taking a step back from royal life meant uprooting himself from all that he has known his entire life. What helped him as he left the UK and moved to America with his wife and child was feeling his mother's presence throughout and leaning on the money she left him for support.
While speaking to Oprah Winfrey in an explosive interview, the Duke of Sussex spoke about what his mother, Princess Diana might have thought about his famous exit from the royal famil and said, "I think she would feel very angry with how this has panned out and very sad, but ultimately, all she'd ever want is for us to be happy," as quoted by People.
When the Sussexes exited the royal family, Prince Harry's access to funds was cut off but he was able to dip into the $10-million USD after taxes that his mother left both him and his brother, Prince William, according to HuffPost.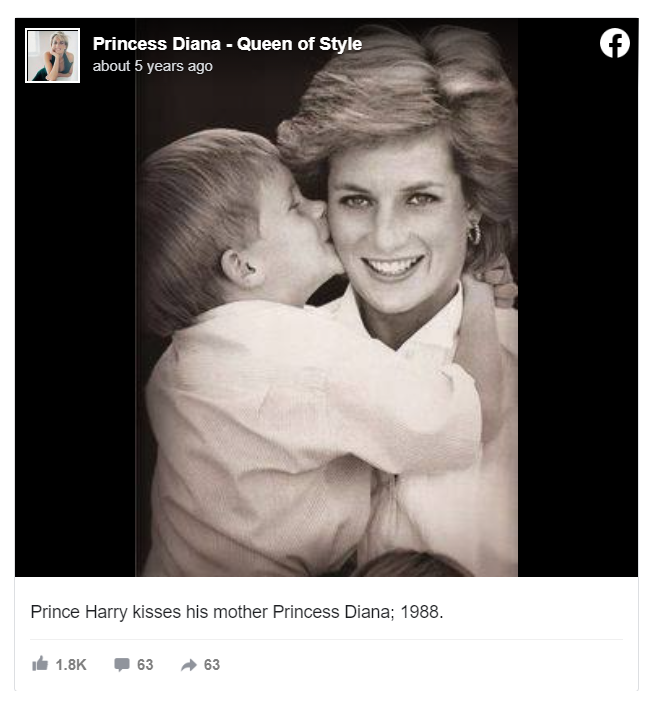 "I've got what my mom left me, and without that, we would not have been able to do this," Prince Harry told Orpah.
He believes that Princess Diana might have known something like this would have happened as he added, "What my mum would think of this? I think she saw it coming. And I certainly felt her presence throughout this whole process."
Those who heard Prince Harry's statements were touched to see how Princess Diana, even though she isn't around anymore, was able to help her son through an extremely tough decision in his life.
As a child, Prince Harry has seen firsthand how the media hounded his mother constantly, ultimately, and quite literally leading to her death. And when he saw the same happen to his wife, his reaction was to avoid "history repeating itself."
Both Princess Diana and Markle felt their lives completely change when they married into the royal family and in many ways, the revelations that Markle made in her interview with Oprah was reminiscent of Princess Diana's 1995 BBC interview with Martin Bashir, according to USA TODAY.
Princess Diana had candidly spoken about her mental health in the controversial BBC interview and said, "Maybe I was the first person ever to be in this family who ever had a depression or was ever openly tearful. And obviously that was daunting because if you've never seen it before, how do you support it?"
About two and a half decades after Diana made those statements, her daughter-in-law spoke to Oprah about her mental health and how she had suicidal thoughts at one point during her pregnancy.
In the bombshell interview Princess Diana gave in 1995, she also spoke about constantly being attacked by the media and said, "The most daunting aspect was the media attention. With the media attention came a lot of jealousy. A great deal of complications arose because of that."
Echoing similar struggles, Markle also spoke about how the media affected her life and told Oprah, "I would sit up at night and I was just like, 'I don't understand how all of this is being churned out.' And I realized that it was all happening just because I was breathing."
Now that Markle and Prince Harry have distanced themselves from their royal lives, Prince Harry told Oprah, as quoted by People, "I'm just really relieved and happy to be sitting here, talking to you with my wife by my side because I can't begin to imagine what it must've been like for [my mother] going through this process by herself all those years ago."