You've probably heard about cases where ordinary people beat gigantic corporations in court.
One man is Richard Durkin, who won 16-year laptop credit wrangle with HFC bank.
Nowadays, more and more people surface with their public opinion on social media about being offended with certain products on the shelves. This woman was offended by a sweater in Target.
Target is one of the largest clothing stores in the US who have decided to advertise one of its products with a strange design. This is not new and other businesses used controversial designs to pick the interest of the buyers.
But a woman was offended by a particular design on a number of t-shirts in the store.
Reign Murphy shared her personal opinion on Twitter about a particular sweater that she though was inappropriate design for people who have OCD. Reign took the images and posted them on Twitter, and people started responding.
The T-shirt design says, "OCD Obsessive Christmas Disorder." This design might offend those who really suffer from this psychological distress.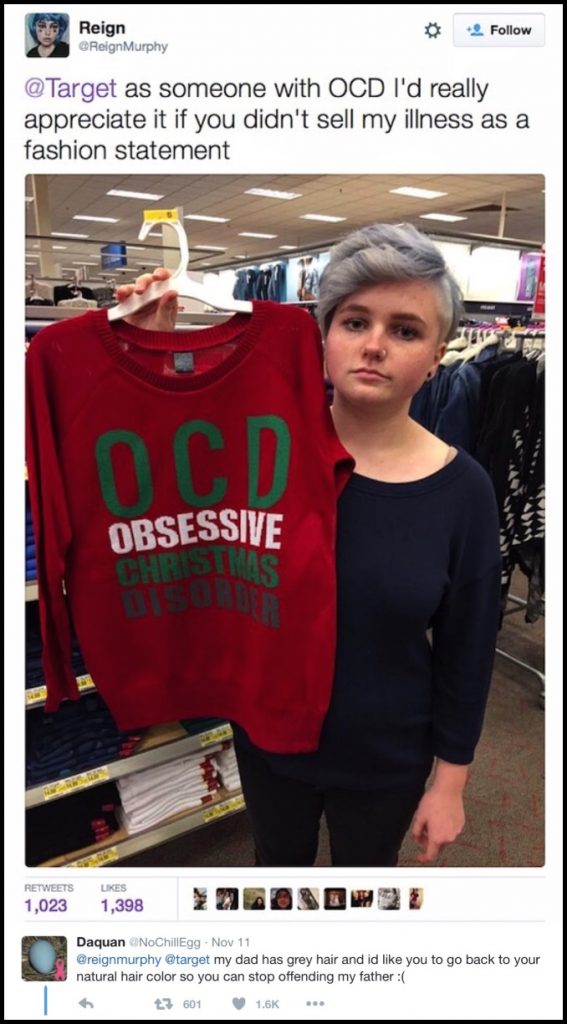 A user, @NoChillEgg, responded "my dad has grey hair and id like you to go back to your natural hair color so you can stop offending my father :(" and people reacted to him, too!
The writing on the t-shirt triggered anger in Reign Murphy because OCD is a psychological disorder that affects roughly 2.2 million Americans. Some people felt compassion with Reign, and thought the design might be too much.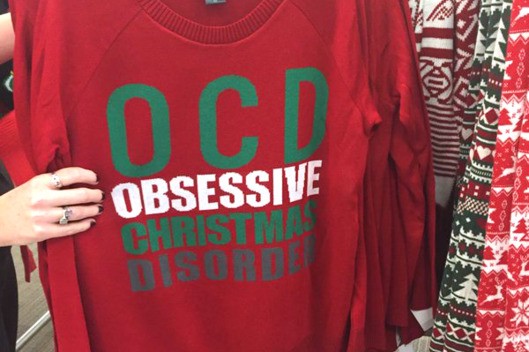 However, some people with OCD thought this was funny, and it surely wasn't intended to offend people with OCD. After all, not all people can understand and accept humor. Target spokesperson, Jessica Carlson apologized to customers who were offended by this seemingly controversial product.
She said that the sweater would still be on the shelves and the design wasn't created with bad intention.
Another concern was also expressed by another woman who was offended by t-shirts with the signatures "bride", "trophy", and "Mrs."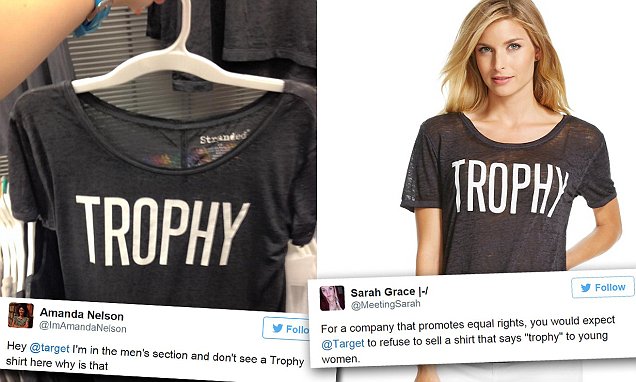 According to the mother, the second woman who was offended by the signatures on the t-shirts, says that a woman is not an object that can be bought, sold, r**ed or used. She would certainly not buy these kind of t-shirts for her daughters.