In late 2012, Chuck Norris' wife Gena went in for routine scans for rheumatoid arthritis. Those scans used gadolinium-based contrast agents (GBCAs) to make organs and other tissues more easily viewable in an MRI. Gena had three MRI scans using GBCAs over an eight-day period. Not long after, she began experiencing heart pounding along with a painful burning sensation in her body. This burning sensation was becoming progressively worse and more widespread throughout her body.
She visited the doctor several times, however, her symptoms just kept getting worse. She then had to travel outside of Texas, going as far away as China for some treatments, just to get better. Her health is doing much better, however, it still isn't perfect. She still experiences cramping in her hands and other sensations in her spine. In just five years, the Norris family accumulated over $2 million in medical expenses.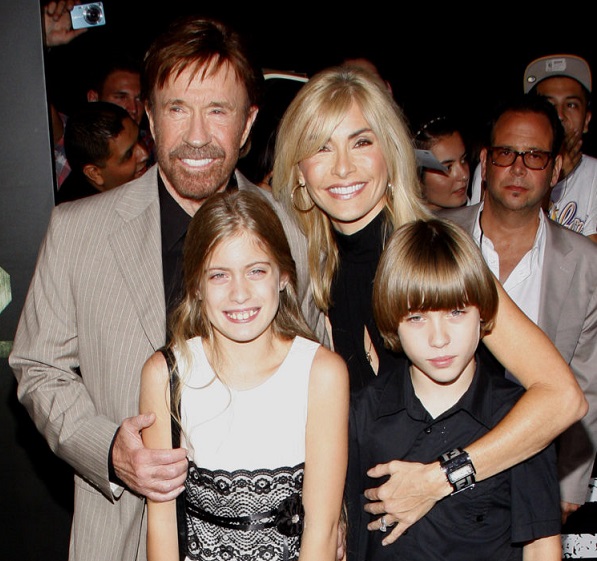 "I am broken," said Gena. "I don't blame the doctors at all, because (companies) have been keeping things hidden and in the shadows."
During that time, Chuck Norris turned down several film roles in order to care for his wife. He reportedly slept on a couch near her for five months just so he would be available to assist her even throughout the night.
The Lawsuit
In 2017, the Norris family filed a lawsuit in the San Francisco Superior Court against GBCAs. They claimed that the gadolinium used as the contrasting agent in the MRI scans caused Gena to develop gadolinium deposition disease. This has caused her to suffer long-term damage and experience "multiple, debilitating bouts of pain and burning throughout her body".

The lawsuit states that Gena Norris developed a burning pain throughout her body and experienced violent shaking, numbness and tingling, and weakness. She said she has since suffered cognitive deficits and kidney damage and has had trouble breathing.

They are seeking more than $10 million in damages. This accounts for not only the vast medical expenses they have and continue to incur but also the loss of income on both of their parts due to Gena's illness.
"Over the past several years, my focus has been on Gena's health," Chuck Norris said. "And now we are working together to speak out about the dangers of MRI contrast agents."
Todd Walburg, the family's attorney, said that their claim was "one of many" cases their firm was launching against MRI contrasting agents. Chuck and Gena say that had they known of the risks, they would have said no to the agent being used. They are now wanting to use their litigation to raise awareness for others suffering the same thing.
"We are pursuing this litigation to shine a light on a problem that has not been addressed by the pharmaceutical companies that make MRI contrast agents. And we are trying to give a voice to the thousands of other victims who have been ignored," said Gena.