Having grandparents living nearby has always been a source of great social wealth.
Today, more than ever, both for children and for their parents, grandparents are precious because, in addition to the affectivity they transmit, they are a reliable source of free and responsible help in the daily management of their grandchildren.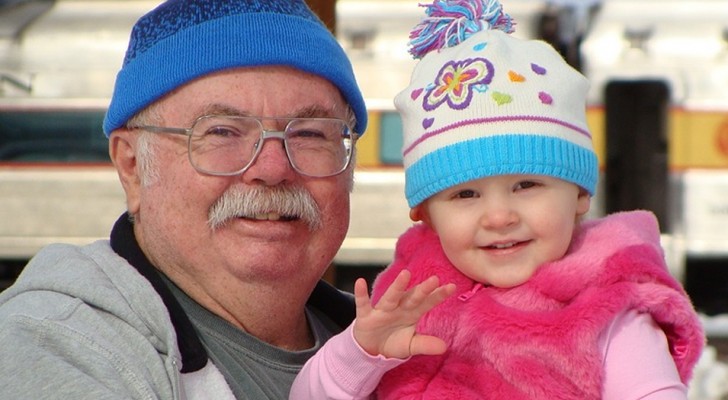 A study confirms that children who are lucky enough to have grandparents who live nearby, grow up more serene and happy.
This is because grandparents are present and loving. And moreover, they often delegate to the parents the more educational part of raising their grandchildren.
While, they, instead, concentrate more on the playful part, with games, and satisfying the "whims" that their grandchildren lovingly manage to extort from them.
Indeed, those who grew up with their grandparents still have the scents and memories of that time in their eyes.
For example, family rituals such as the delicious Sunday dinner meat sauce and hot milk in the evenings, holidays with grandparents, and extra money for ice cream.
Grandparents represent the roots of the family, that part that will always accompany you along the course of your life.
In fact, Professor Buchanan of the University of Oxford, after studying the cases of about 1600 children between 11 and 16 years old, says that growing up with grandparents who live nearby provides greater security in respect to those children who only grow up with their parents.
Grandparents are able to transmit great emotional security to their grandchildren and have a positive impact on all aspects of their lives.
Think of their importance even in the presence of divorces or family conflicts. Often in these situations, the grandparents are those who most function as support and refuge for their grandchildren and act as a pillow on which they can always lean and rest, sheltered from everything.
Grandparents are decisive for the serenity of both grandchildren and parents.
This is because grandparents greatly alleviate the burden of those parents who are perhaps working full-time and therefore prefer to entrust their children to their care rather than strangers.
Moreover, grandparents offer concrete and affordable help based on care and attention that is full of sincere affection.
One thing is certain, having grandparents on hand is good for children and, of course, also for their mom and dad.
And surely grandparents cannot ask for anything better than spending time with their grandchildren!
via: University of Oxford